Many a branded car from top manufacturers often sport branded car parts from not necessarily the same OEM. Branded auto components are an integral part of aftermarket repairs and overhauls, with established and unknown companies reportedly vying for a share of the potential market worth nearly £12 billion in the UK.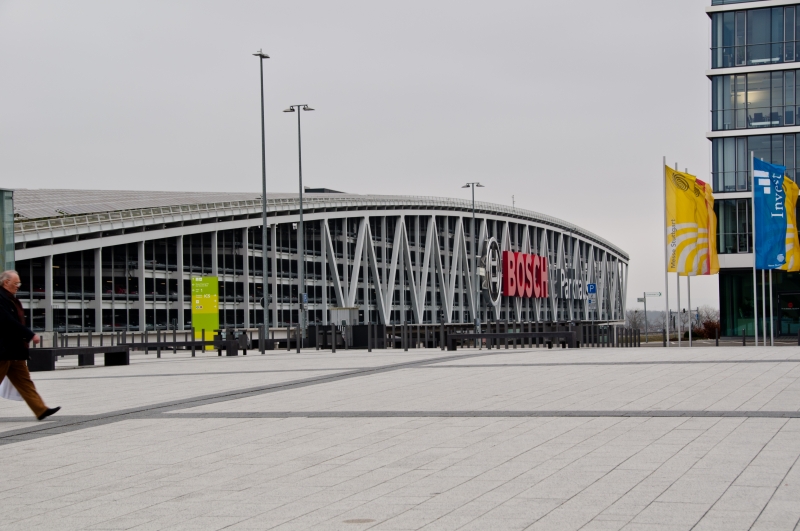 Here are few such famous car part brands (in no particular order) for your consideration:
Bosch
This is the one stop shop catering to nearly all European cars. While it remains a prime supplier of fuel injection to car manufacturers across the world, its ignition systems invariably figure as OE on several European cars. From ignition system spares and fuel pumps to spark plugs, air flow meters, and electrical switches and relays, it's a car parts galore at Bosch.
Sachs-Boge
Having pioneered in clutch technology for about 80 years now and still going strong, car parts from Sachs/Boge include, but aren't limited to suspensions, rubber-to-metal connectors, drivetrains, and gas springs. The comprehensive product range is known to perfectly match original specifications, restoring cars to their former glory and performance levels.
Blue Print
Parts from Blue Print are best matches for American and Asian (Japanese and Korean) cars. However, fitting car parts from Blue Print will not invalidate the manufacturer's warranty, if done right! Quality, affordability, and reliability of this brand of car parts are worth a note!
ATE
Hydraulics and brakes from ATE figure as OE in most of the cars made in Europe. It's really hard to miss that tag!
Valeo
Car parts from Valeo span wiper systems, transmissions, clutches, lighting and signaling components, engine cooling, ignition systems, brakes and other heavy-duty parts.
Balo
Brake rotors from Balo are the best match when it comes to sprucing up BMW models. They are the OEs in European cars and are preferred for their product quality, snug fit, durability and performance.
TRW
TRW is a specialist in automotive safety systems, dealing in brake parts, drum brakes and actuation systems, steering, and suspensions that are of OE quality.
Kolbenschmidt
If it is a metallic car part around the engine, it has to be from Kolbenschmidt. Most European cars sport several OE parts from Kolbenschmidt, such as pistons, bearings, engine blocks, pipes and pumps.
Pagid
Start-of-the-art design, optimised performance, and minimal noise characterise the brake pads from this brand. Pagid is an OE brake pad supplier for established car manufacturers, such as Volvo, Volkswagen, Audi, Saab, Mercedes, BMW, etc.Saturn Performance parts and replacement car parts from several other popular brands, such as Zimmerman and Siemens, also offer a wide option when it comes to aftermarket servicing of cars.