A trip to Vegas is a unique experience. Nothing compares to the thrill of the city's dynamics and entertainment options. From casinos to live theatre shows, mega shopping centers and exquisite dining venues, you can find anything you ever wished for in Vegas. But, the key to getting the most out of your trip is to carefully plan ahead.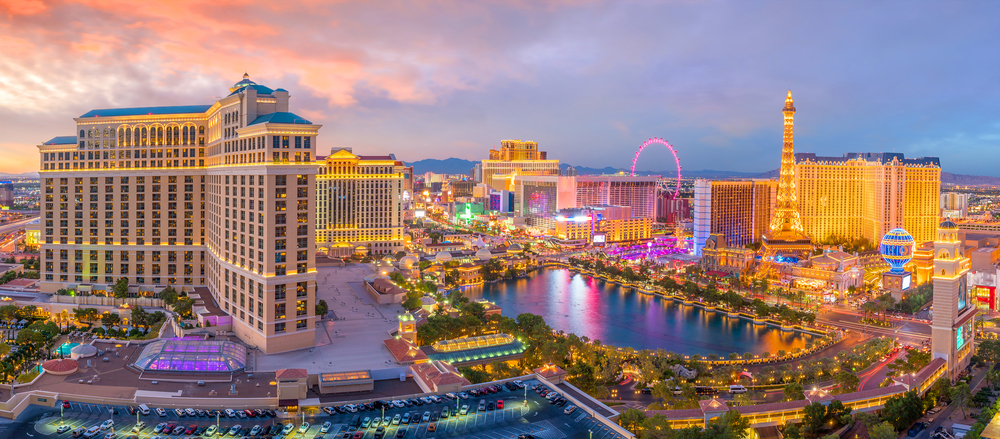 Booking your Airfare and Hotel
Before thinking about your itinerary, you should decide how many days you want to spend in Vegas. Consider that hotel and airfare rates are higher during the weekend. If you want to check everything Vegas has to offer you should book an entire week. Visit the different online booking platforms to get the best rates for plane tickets and hotel reservations. Also, you should check if any conventions or major conferences are planned. They usually spike up airfare and hotel rates.
The Strip or Downtown?
Although the Strip is the most famous and sought-after area of Vegas, you can check the other parts of the city which offer better accommodation rates. The Downtown area of Vegas offers cheaper hotel rates and you can visit the Strip by renting a car. You should book a car through specialized online companies to get the best rates. However, account for parking costs which aren't cheap especially on the Strip.
During Fall & Winter Months
If you want to avoid the mind-blowing temperatures of Las Vegas during summer, it's best to visit during autumn or winter. The cheapest rates you can get are during August and October, so just plan your trip during these months for amazing deals.
Your Itinerary
The Strip is the most famous road in Vegas and you should visit the great casinos, restaurants, and shops found on this iconic road. It's a great way to get a feel of the place. You can spread out the rest of your trip to include visiting the popular shopping malls such as the Fashion Show Mall, the Forum Shops at Caesars Palace or the Las Vegas North Premium. You can also visit different landmarks such as the Eiffel Tower at the Paris Hotel or the Neon Museum. If you're looking for a bit of adventure, book a trip to the Hoover Dam or visit the Grand Canyon. Also, the city's nightlife is unbelievable. You can check what cabaret, comedy or magic shows are available during your stay and book a seat online. If you want to try your luck at one of the amazing casinos in Vegas, you should first check the online reviews and learn some of the do's and don'ts at the casino. You can play anything from slot games to table games such as poker. Check the various bonuses and promotions of the casinos in Vegas to get the most of your gambling experience.
What Not to Do when Planning your trip:
You shouldn't book your hotel room without checking the daily resort fee which includes charges for fitness centers, internet access or local calls;
Don't pack uncomfortable shoes if you want to check out what Vegas has to offer;
Don't forget to take cash with you because ATM's at the casino can charge up to $6 in addition to your bank's fees on withdrawals;
Las Vegas is an incredible place to visit and you're guaranteed to have the experience of your life if you plan your trip properly. By following a few steps related to booking your plane ticket and hotel, planning your itinerary and reviewing the casinos and other entertainment options in Vegas, you'll enjoy a wonderful and relaxing trip.